| | | |
| --- | --- | --- |
| | Please know there are many people who have the charactor and the life under dropping it. | |


to movie(flash) page.

to text(no movie) page.
to personal info page.
for Countries of nuclear possession and Countries of non nuclear .
Do not forget the experience of being a atomic bomb victim.

It is a mission of Japan that has become an only nation to be hit by atomic bombs and is sure to exist.

We must not repeat using nuclear weapon.

The person who Nuclear Weapon struck experienced
talk about that experience to the people in the world.

This site exists for that.


Witness:Mr.Hirotami Yamada
Age at that time:14 years old
Gender:man
Occupation:Junior high-school
Distance from Ground Zero:3.3km
Recording date:December 11, 2005
Total movie time:30min

to Mr. Hirotami YamadaHirotami Yamada's Video Testimony page

Witness:Mr.Sunao Tsuboi
Age at that time:20 years old
Gender:man
Occupation:University student
Distance from Ground Zero:1000m
Recording date:July 1, 2006
Total movie time:150min

to Mr. Sunao Tsuboi's Video Testimony page

August 6,9, 1945 to May 27, 2016 to ...
Very thank you Mr.Barack Obama!!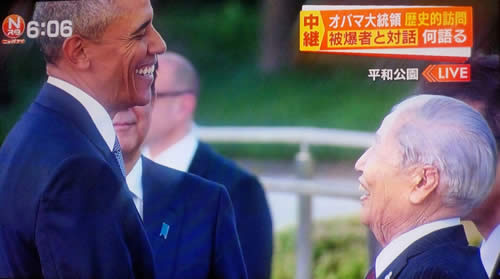 Mr.Barack Obama & Sunao Tsuboi san.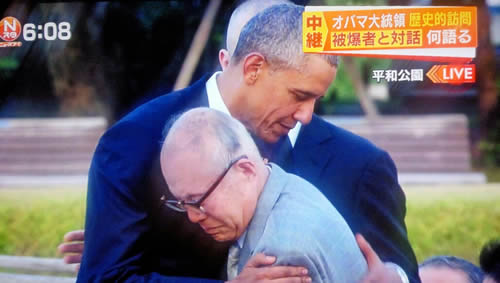 Mr.Barack Obama & Shigeaki Mori san.
We must believe can make peace by our strong minds.
Under constraction
調整中です。
---
<!img align=center src="/i/c/for_all_dignity.jpg" width="123" height="94" alt="Let's action ! for all dignity." title="Let's action ! for all dignity." />
●英語・他外国語の翻訳ボランティア募集します●

●翻訳ご協力頂きましたボランティア●
島津伸子さん、姐御のstray sheepさん 竹本多映子さん


| | |
| --- | --- |
| HOME | Copyright (C) 2005-2023 NUCEAR-RECORDS.TV All rights reserved. |